1. Patterned Wood Tab
I love how easy it is to make a pattern with a wood burning tool. In about two minutes, I had this quasi-cross hatch pattern. Done. Wondering how you can create your own designs on wood? Check out this wood burning tutorial from a few months back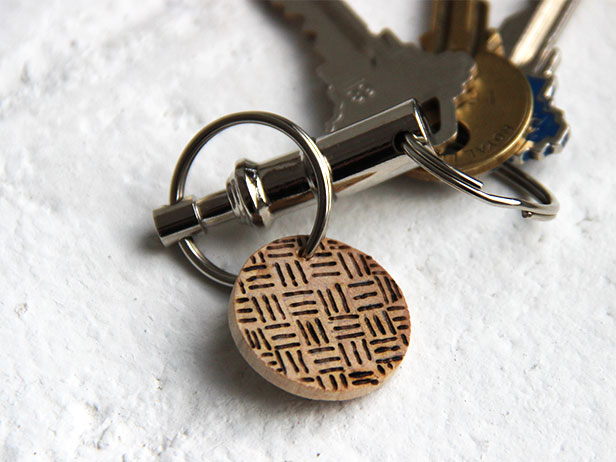 Here's ANOTHER way these guys come in handy. A Monkey's Fist makes a gorgeous keychain fob, just be sure to tuck the loose end back under your loops before tightening all the way, so that you have a loop to attach to your split key ring.
3. Embroidery Thread Tassel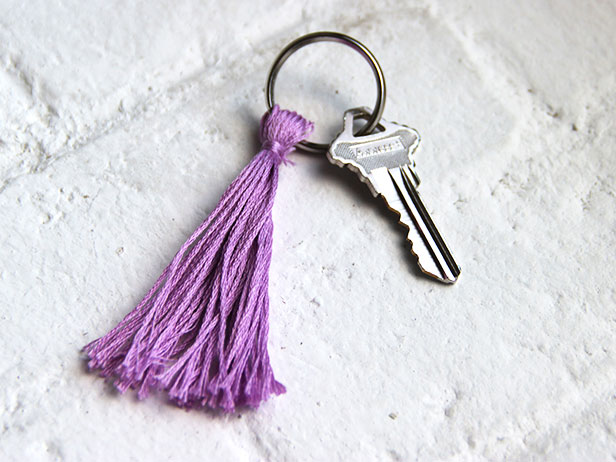 This one is just festive and pretty. Of COURSE I would put a lavender tassel on my keychain. I had a few leftover from fancying up my strand lights, so I snagged one to use as a keychain accessory. I think it would be pretty easy to identify which keys belonged to me with these tassels attached. 
In a pinch, I had three great options to key my keys together and easily identifiable. Now if only it was as easy to make getting out of the house in the morning even a little bit more simple and organized...